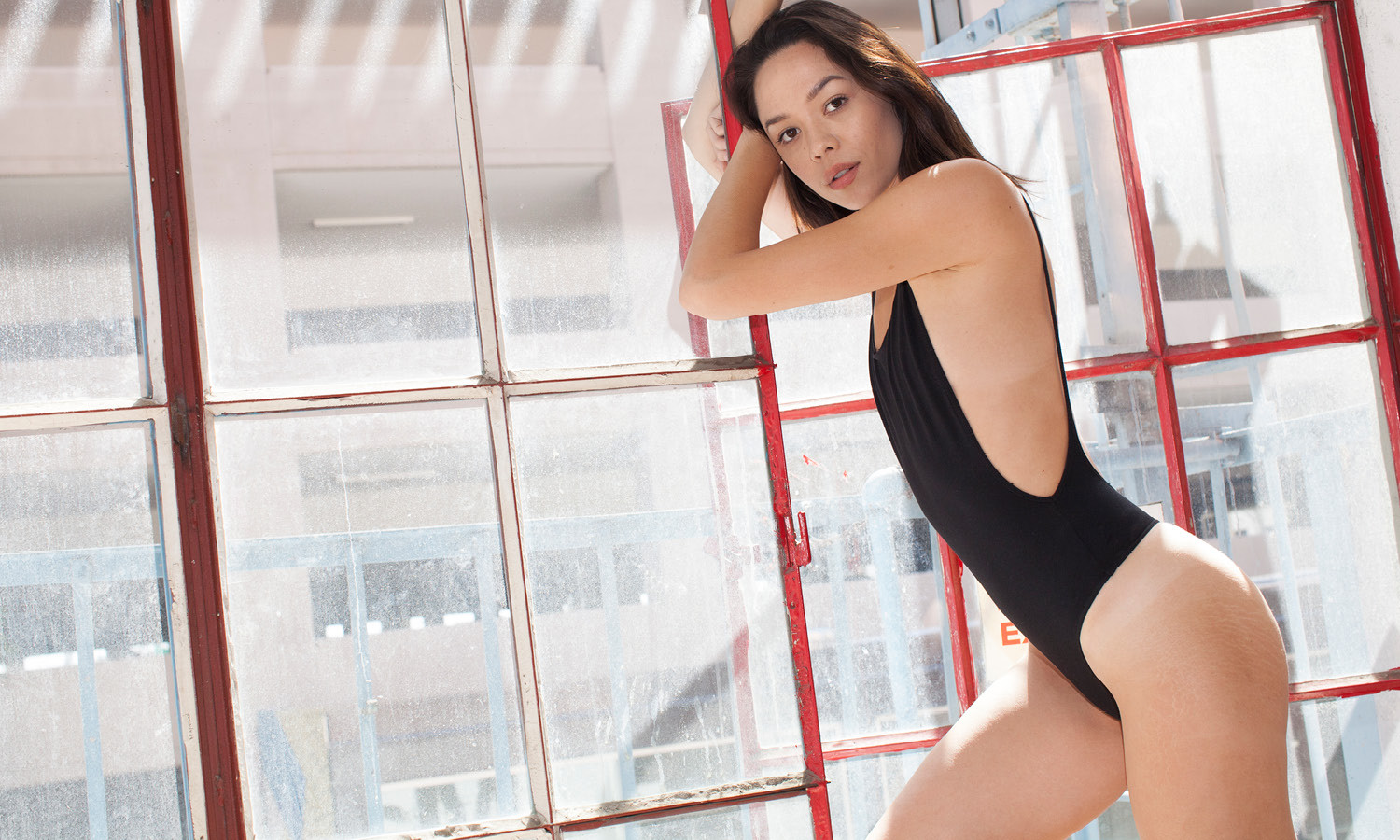 Meet Danielle
Born and raised in Los Angeles, Danielle is a mix of Asian, Hispanic and European descent. When she is not modeling for us, she loves to spend time at her dad's tattoo parlor where she once tattooed Jonny Knoxville. Growing up in the 90's, she developed a deep interest for music after watching a Marylin Manson concert but for now, her passion and plan for the future is to become a yoga instructor.
Her American Apparel Favorites:
Tennis Skirt
High-Waist Jean
Cotton Spandex Cross V Bodysuit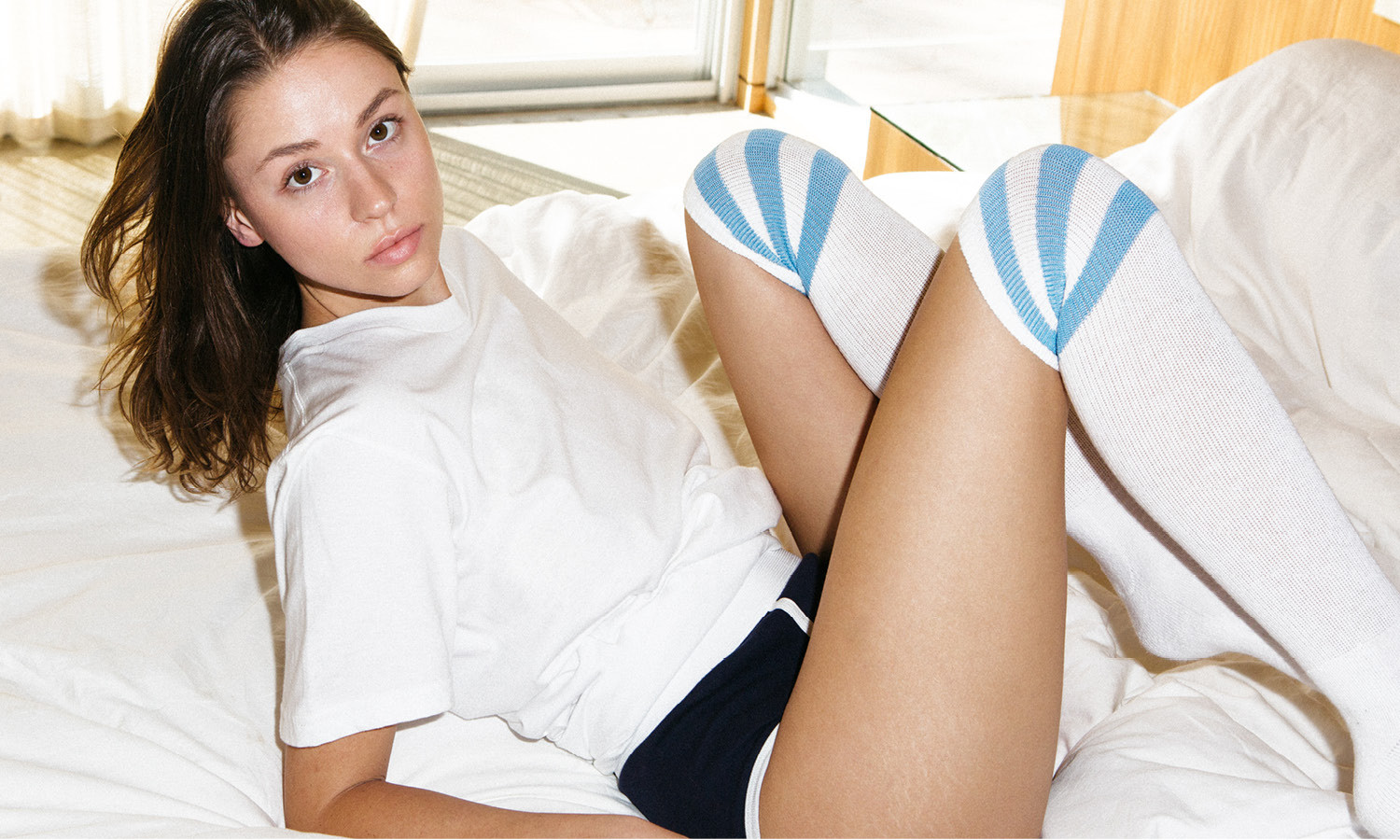 Meet Nina
Her full name is Nina Maria Silva Da Veiga Jardim and she's half Brazilian and half German.
She was born in Hamburg, Germany and moved to the US when she was 3 after her parents won the green card lottery. She is proud to be an immigrant and is fluent in Portuguese, German and English. She loves sleeping in hammocks, her favorite color is mango yellow and she likes to day dream about clothes she would make if she knew how to sew.
Her American Apparel Favorites:
Cotton Spandex Jersey Crop T-Shirt
Ponte Tank Dress
Cropped Flex Fleece Zip Hoodie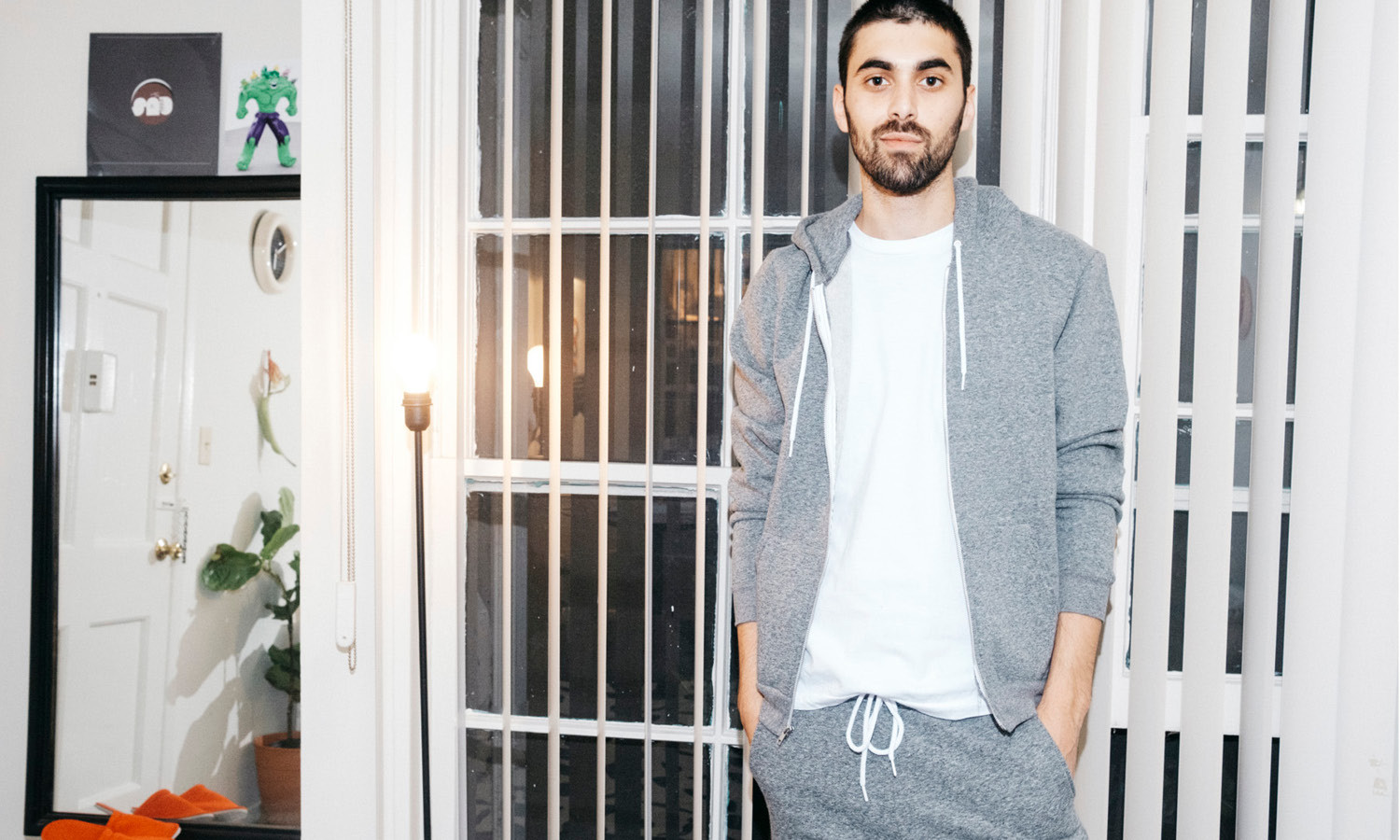 Meet Theo
We met Theo when Sojin, our Social Media Manager, spotted him while eating Italian food in Silverlake. He quickly became one of our key models and friend. Later we discovered his talent for videography and added him to our creative team. When Theo is not involved with American Apparel, he teaches graphic design to kids in need at Safe Place For Youth in Venice Beach.
His American Apparel Favorites:
50/50 Crewneck T-Shirt
Power Wash Crewneck T-Shirt
Fine Jersey Crewneck Long Sleeve T-Shirt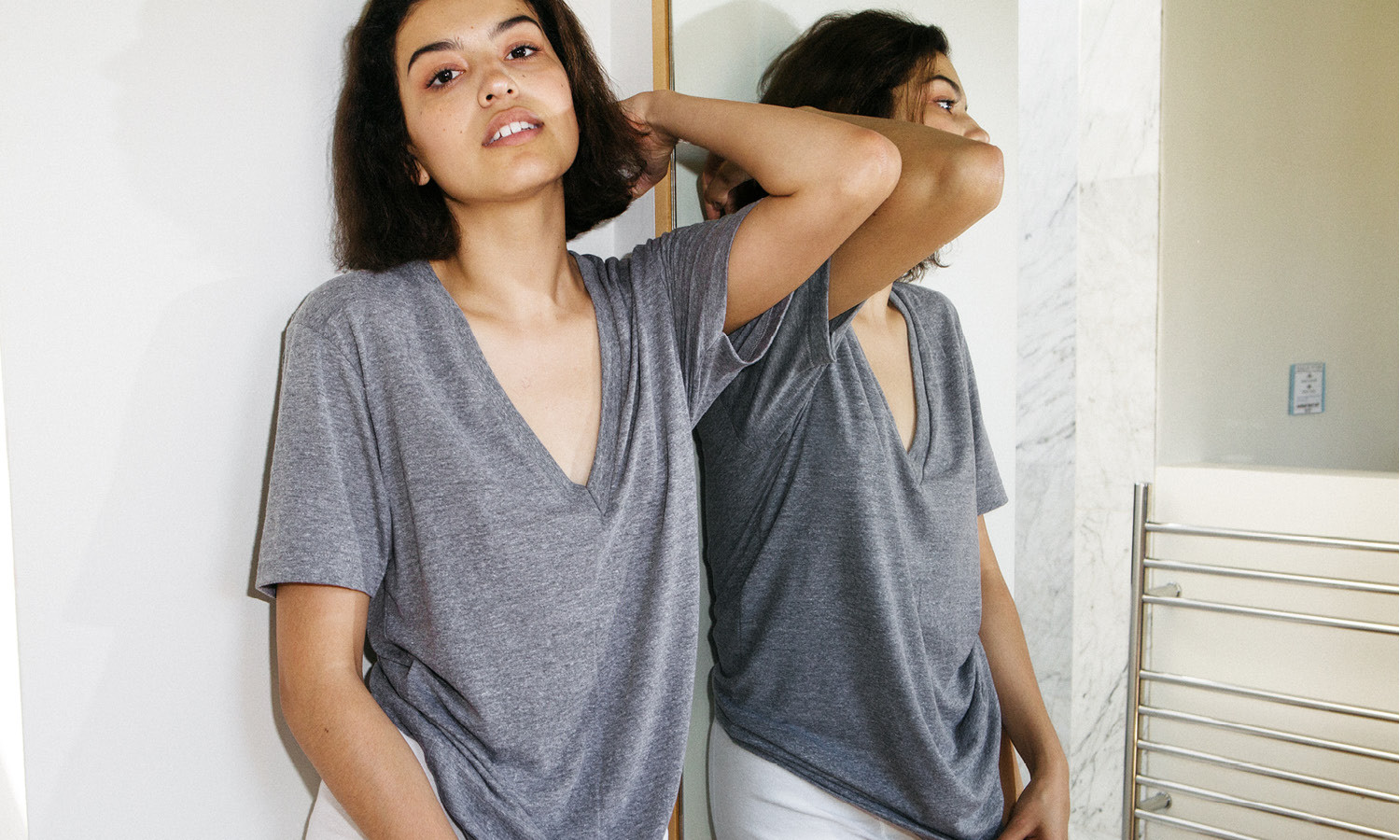 Meet Antoinette
She is a nineteen years old dancer who found in her passion the values she lives through, grace, hard work and humility. When she is not dancing, she is in school studying here favorite subjects Astronomy and Psychology. Antoinette believes passion is the key to a meaningful life, and she hopes hers will leave an impression on others and make the world a better pace to live.
Her American Apparel Favorites:
Fine Jersey Midi Tee Shirt Dress
High-Waist Jean
Tri-Blend Pullover Crop Hoodie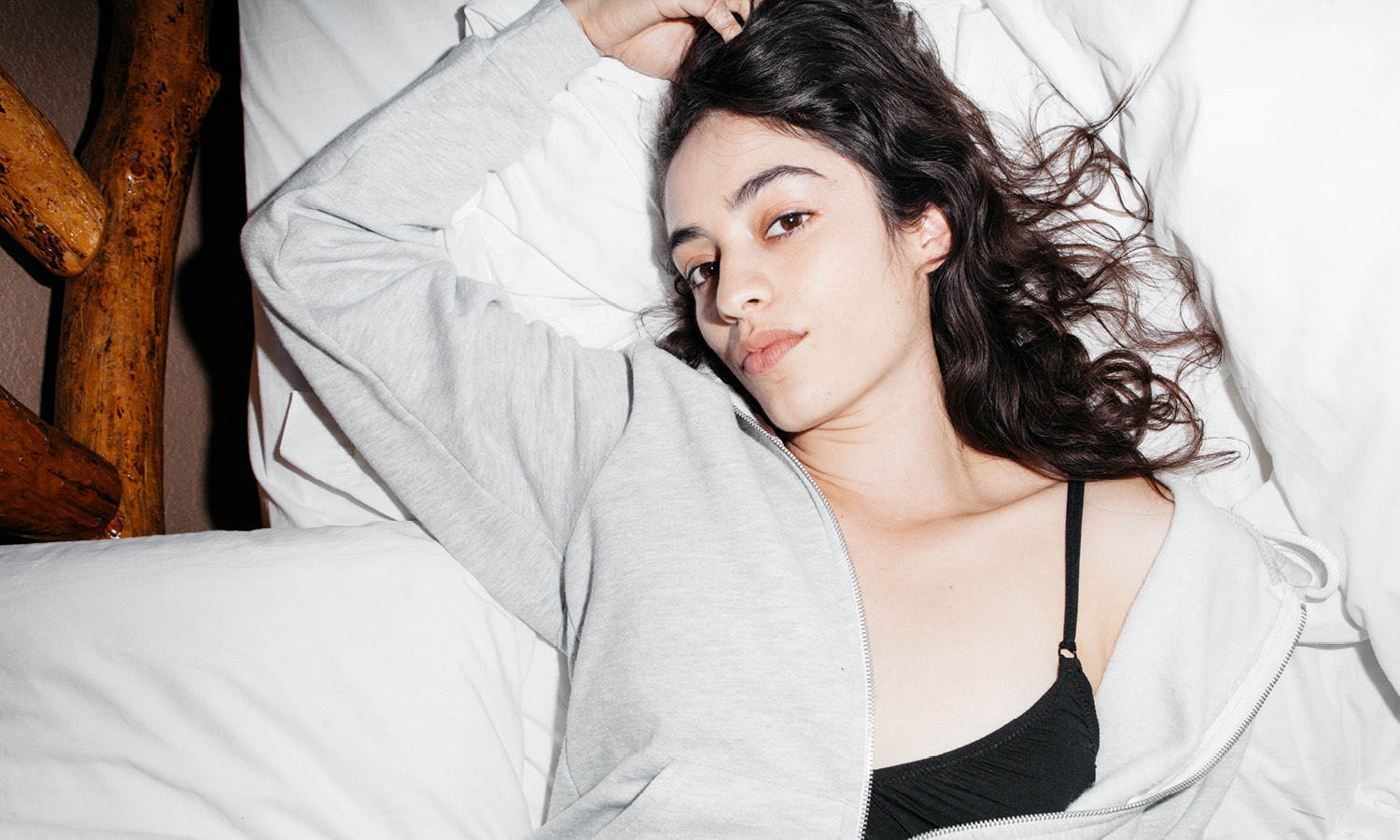 Meet Sandra
Born in the United States but raised in Playas de Tijuana, Sandra always carries a bathing suit in the car for whenever she has a crazy day so she can dive into the ocean. She's a dancer who loves the realms of experimental choreography as well as being a theatre and visual artist.

Some of her favorite artists at the moment are Dimitris Pappaioanou, Emanuel Gatt and Gideon Obarzanek.
Her American Apparel Favorites:
High-Waist Jean
Cotton Spandex Julliard Top
Sofia Bodysuit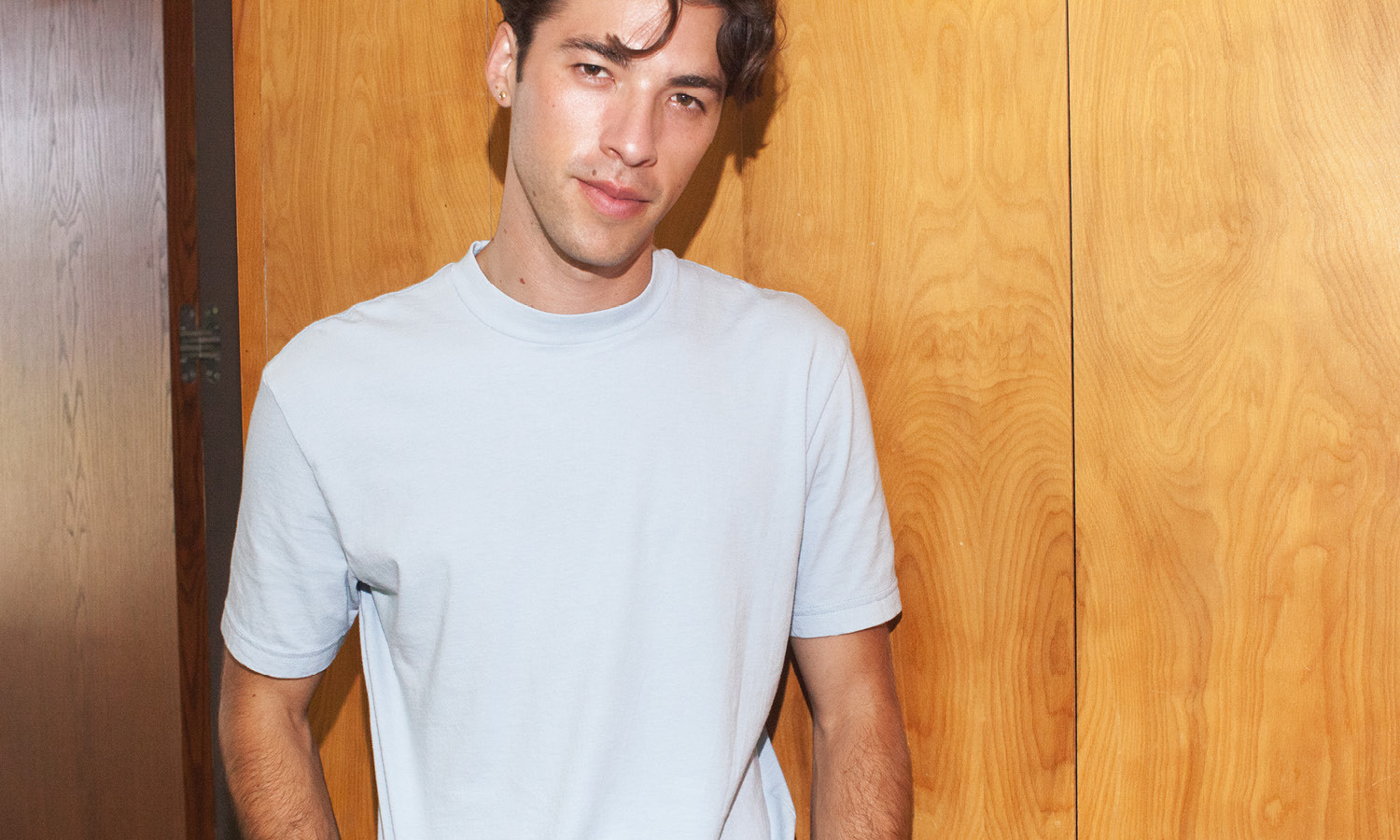 Meet Nicholas
He's a Los Angeles native and a multi-tasker with a wide range of skills: drummer, composer, and baker. His goal is to bring some history back to the city that is always changing, via his art, music and baked goods.
His American Apparel Favorites:
Classic Jean
Unisex Denim Jacket
Fine Jersey Crewneck Pocket T-Shirt
Meet Asia
Asia worked as a technical writer at American Apparel for 5 years, after moving out to Los Angeles from her hometown of Minneapolis, Minnesota right out of college. She remembers when the first retail store opened back home in Uptown, and being mesmerized by how simple and unique the brand was. She wore the Purple Pullover Raglan Hoody Dress to her first Kanye West concert, and she'll never forget him saying "you got that from American Apparel, didn't you?" and being amazed - wondering how he could possibly know.
Her American Apparel Favorites:
Unisex Flex Fleece Drop Shoulder Pullover
Cotton Spandex Super Crop Spaghetti Tank
Easy Jean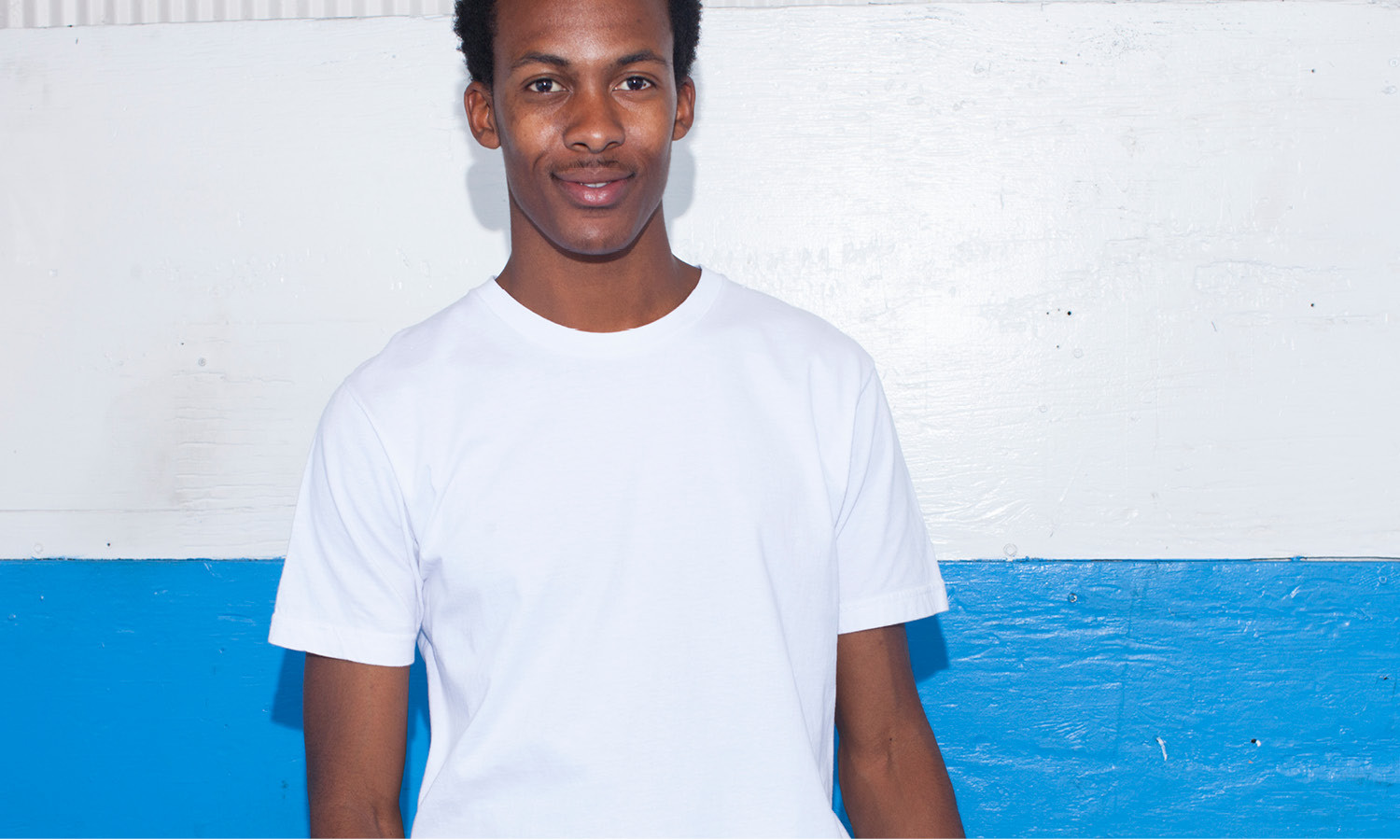 Meet Jeffrey
Originally from South Pasadena, he used to work at our Little Tokyo store. When he is not modeling he styles and shoot his friends in random photoshoots. Jeffrey is also working on his own clothing brand 'Piccadilly Collectif' that he'll be showcasing very soon.
His American Apparel Favorites:
Unisex Denim Jacket
Unisex Flex Fleece Zip Hoodie
Unisex Stripe Calf-High Sock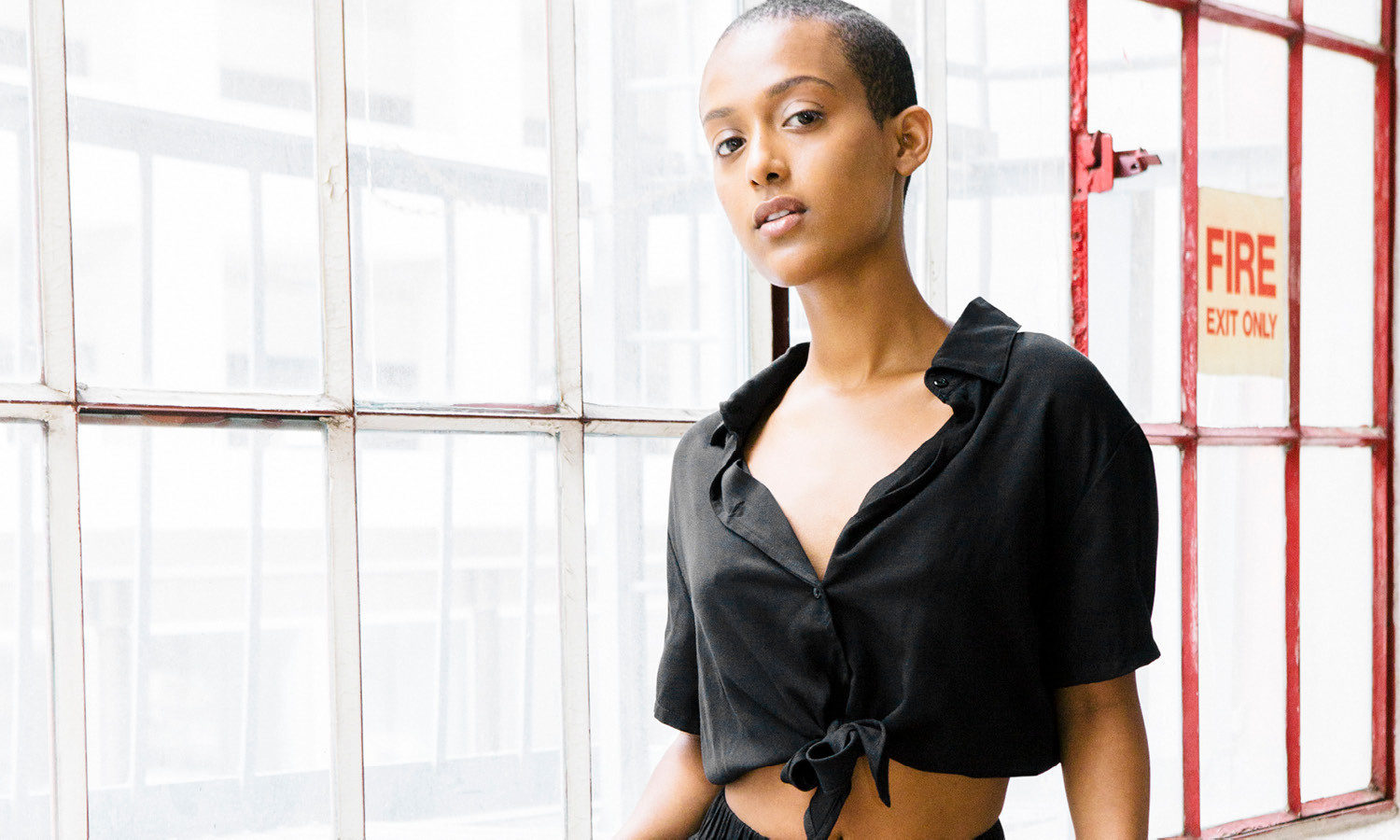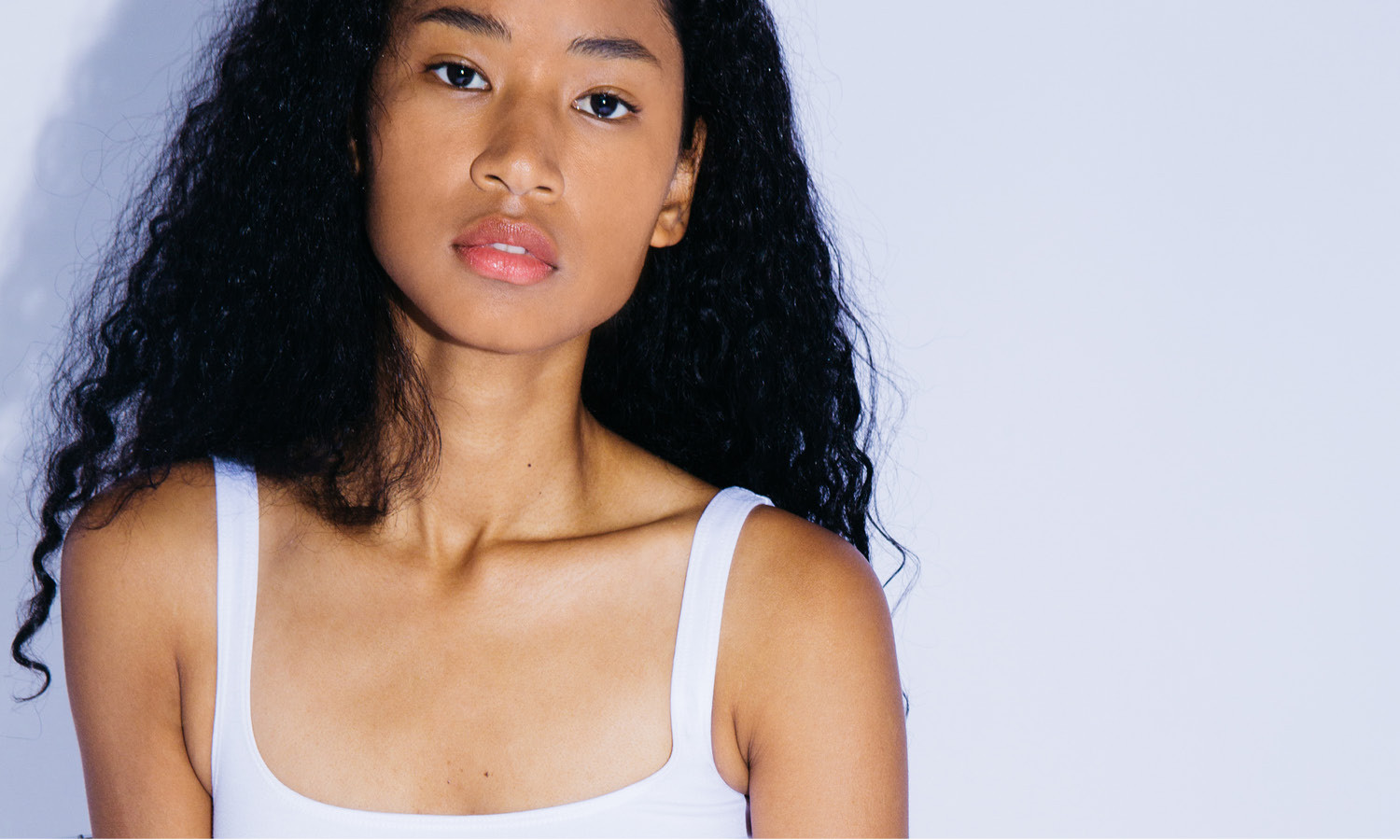 Meet Sally
Sally is a vegetarian, born and raised in the Los Angeles valley of African American and Korean descent. She's likes keeping up with world events, listening to oldies, loves dystopian novels and experiments with portrait photography in her spare time. Going to college is her next goal – where she will be studying psychology.
Her American Apparel Favorites:
Cotton Spandex Mid-Length Choker Top
High-Waist Jean
Ponte Tank Dress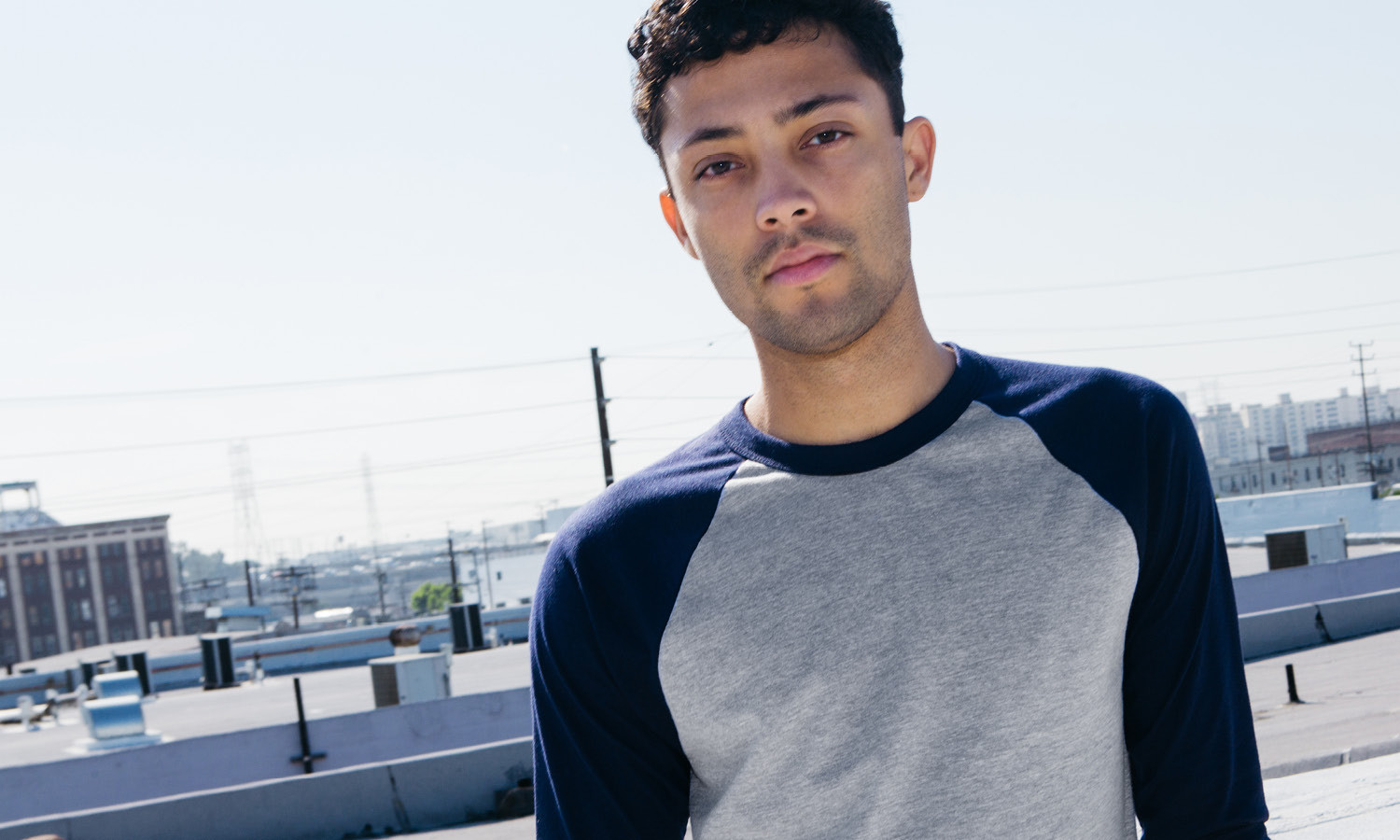 Meet Quincy
Quincy was born in Key West, grew up in Houston, and is currently living in Los Angeles. He loves listening to all kinds of music including jazz, psychedelic, experimental, or anything interesting. Art has always been an interest of his and he actually creates his own animations, drawings and videos. He also works on design projects as well as producing and recording his own music. Downtime includes reading, relaxing, hanging out with friends, and making people laugh.
His American Apparel Favorites:
Unisex Flex Fleece Drop Shoulder Pullover Hoodie
Unisex Flex Fleece Sweatpant
Nylon Cordura® School Bag